Are you spending your time creating content to boost your reputation in your industry and generate leads? For some inspiration, look no further than solopreneur and founder of Brand Factory Inc, Doc Williams. 
‍
Working with people looking to grow their brand and become trendsetters in their fields, Doc first identifies each brand's signature product, and works from there - building a marketing funnel leading to that product; and ultimately building the marketing suite of all the brand's other products as well. Significant products vary from brand to brand - it might be a series of webinars, coaching or an app, for example. 

Doc was enjoying modest success with his business, helping clients stand out in crowded industries - but at the same time Doc was exploring different strategies to stand out himself.
Looking for a new, more effective way to get his name and company out there, Doc found online events.
Since he was already running a podcast and had been featured on multiple video series, he had great connections in the industry to reach out to, and top-notch management skills. Doc was also excited by the marketing value of an online event - where his impressive expertise and portfolio could be showcased to potential clients and brand connections. However, as he began to plan out his event, he realized it was becoming too tiresome and time-consuming to put it all together. He was working round the clock to find sponsorships, and help his speakers record, edit and upload their sessions. His speakers had their own businesses and schedules and organizing an event on such a huge scale became an issue. 
That's when Doc had an idea 💡
‍
‍"I've already conducted lots of interviews on my podcasts - why don't I just splice the audio, or create some videos from my interviews and make those the talks?"
With the content part of the event taken care of, all that was left to do was to find a platform that made turning a mass of content into a seamless online event experience - enter HeySummit. HeySummit's customizable service took care of the technical side of hosting an event, from creating landing pages to setting up email reminders. With this, Doc was able to finally focus on what mattered to him most - connecting with the right people and allowing his work to speak for itself.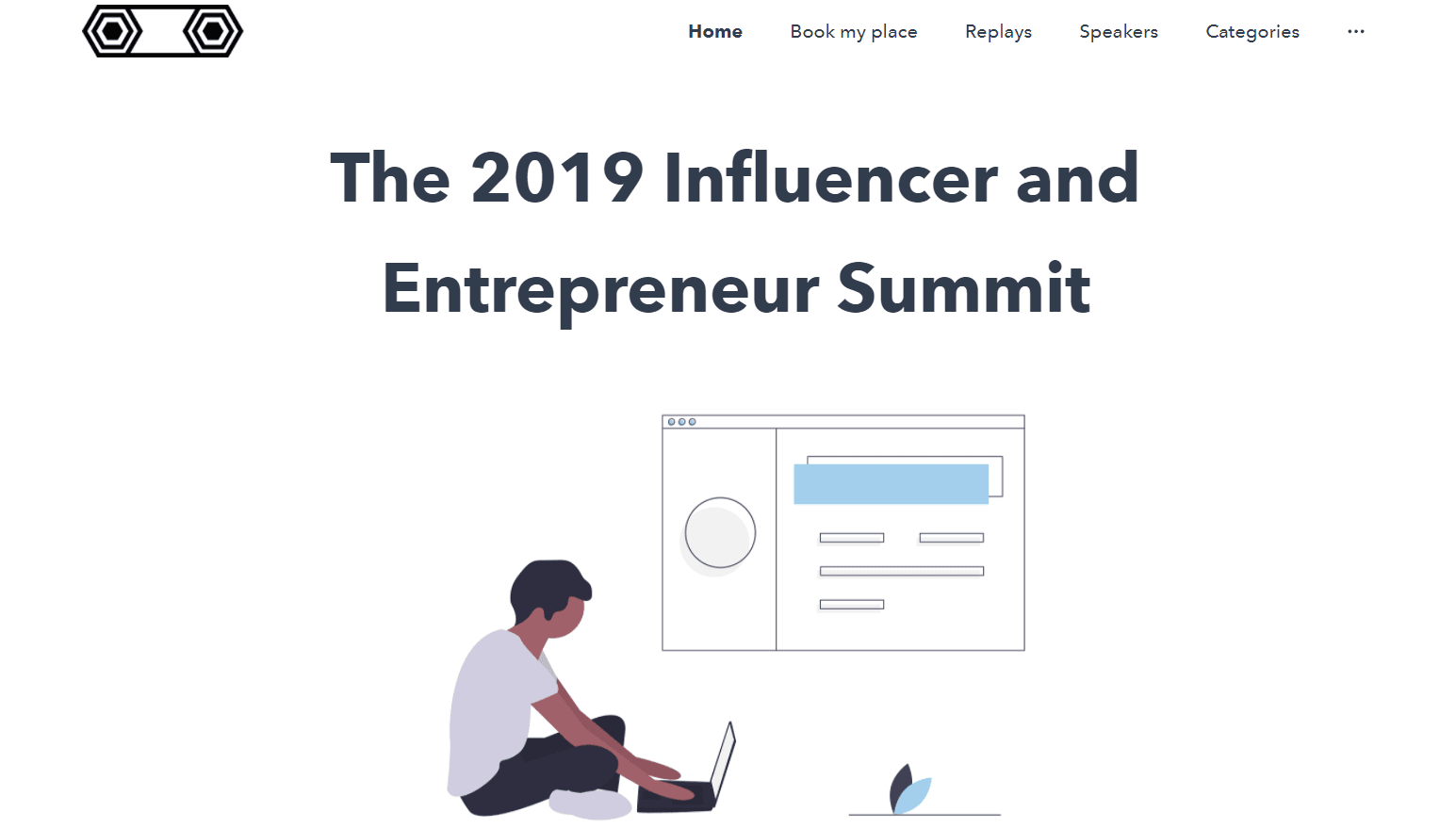 Letting the work speak for itself
An avid believer in having his work speak for itself, Doc's approach is less about what's in the event but who's in the event. All the events he's organized so far have showcased his network. Leveraging his impressive speakers - whom he picked from his existing material of podcasts and interviews, Doc soon had a huge number of people reaching out to work with him - even before the actual event. Presenting his portfolio as an online event not only helps his work to stand out, it also cemented Doc's reputation as a true leader in his field. Like a true creative Jedi, Doc's use of HeySummit allowed him to funnel content with intention and purpose in no time at all. 
Interestingly, many clients have come to him asking for help to make online events their signature product, a testament to how well events have served Doc's purpose.
Attracting new business by leveraging existing business
To keep things fresh, besides repurposing content, Doc also seeks out people who are knowledgeable and experienced in their fields - usually marketing and branding -  to join him in short interviews, which he uses sessions for his events. These are usually past clients or influencer contacts (his target customer group) he's amassed over the years, often with follower counts in the millions. Each event he creates has an overarching theme connecting the speakers, such as: How to Brand Yourself as an Influencer. 
"My audience thinks, 'Oh, you've worked with all these incredible people!''. They don't even necessarily attend the event because I have it over a paywall. They just see the speakers attached to it and are sold - the event is my advertisement."
So what makes a good speaker in Doc's eyes? Instead of merely targeting the highest follower count, Doc tends to look out for those with particularly strong engagement. With most of them being past clients, Doc usually knows the ins and outs of their online presence. He measures this in different ways. For example, if they post Instagram stories and they receive hundreds of replies, he knows their audience base is engaged. The next thing Doc focuses on is their email sequence, where people are flooding in and opting in to receive content from their own platform, outside of external social media sites.
Identifying the best tools to support your event journey
When choosing tools to help you with your event, there's no one-size-fits-all model. From websites, opt-in leads, payment processors, CRM etc., there are tools for everything these days - the real challenge is tailoring these tools to your needs. Essentially, what works best for one event strategy might not work for another. (If you want to start exploring options, we talk about some of our favorite event marketing tools here.) 
Doc uses a system of different stackable types of tech for his business, including ConvertKit and TubeBuddy. This is a man who loves his tools - in fact, over the last 4 years, Doc has bought over 300 deals on AppSumo! The deals are sometimes a swing-and-miss; Doc often just has to trust that the software will work. But they usually provide such good value that you stand to gain a lot more than you could lose.
Doc's advice? Experiment as much as you can. With everything these days being plug-and-play, you don't have to be a coding expert to use them.
‍"Technology is no longer a barrier to entry for those interested in marketing - there's no better time to start."
Low effort, high reward
The looming tower of content is understandably intimidating for first time event organizers, but leaving HeySummit to take care of an event's technical management side of things allows users to focus on what really matters  - connecting with the right audience in a seamless and efficient way.
Whether you're looking to host an event to generate revenue, or in Doc's case, simply present a portfolio of online event footage to attract new audiences in a sustainable, easy-to-manage way, HeySummit will fulfill your need to be everywhere at once - along with providing the freedom and creative space for you to tailor your event to your specific needs with ease. If you're ready to launch your own summit, start your 14-day trial today.